About Hollis Family Chiropractic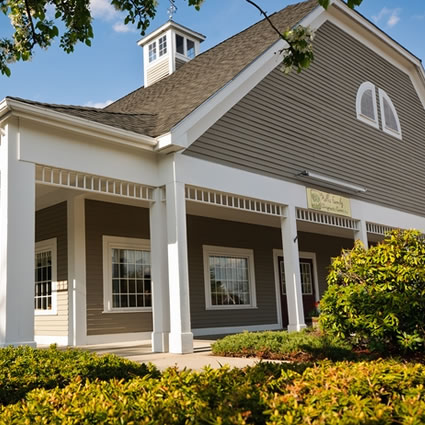 A Healing Space
We strive to make Hollis Family Chiropractic a sanctuary for healing and wellness, with a warm, homey atmosphere that helps people feel better as soon as they walk through the door. Our goal is to provide a healing space for people who need care in order to support them in regaining more of their lives and doing the activities they love.
The first step is to offer a source of emotional support, an oasis from the stress of everyday life. The next step is to provide an excellent standard of clinical care, backing up our compassionate ambience with outstanding health and wellness results.
Long-Term Wellness for the Whole Family
Our practice is small, which allows us to develop personal, caring relationships with our patients. Over half of our patients have been coming to us for five years or more because they recognize the benefits of continuing chiropractic care. We love to see the deeper changes that occur in patients' bodies – and lives – with ongoing chiropractic care.
The initial results of chiropractic are, of course, less pain and greater mobility. But as we continue to remove stress from the body over time, secondary long-term results include everything from reduced allergies, fewer headaches and more energy to more patience with your family.
We also love to work with pregnant moms! Reducing their stress reduces stress on the baby, which means a more peaceful delivery process, an easier time as an infant (which also means more sleep for Mom!) and even better bonding. The ripple effect of working with moms is one of the most rewarding aspects of our practice.
MEET THE TEAM
Part of the Community
We've been part of the Hollis community for over a decade and, like many of our patients, we enjoy the slower pace and all the great outdoor options. Most of all, we appreciate the opportunity to help people do the things they love, get more out of life and experience more joy.
Contact us today to learn how we can help you enjoy life more.
---
About Hollis Family Chiropractic | (603) 465-2235